Dining out in Key West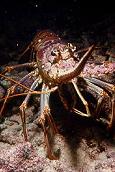 Banana Cafe Restaurant Francais.
1211 Duval Street. Key West 305-294-7227
Open for breakfast, lunch and dinner daily : From 8am to 3pm and from 7pm to 11pm.
For a French classic .. European style ... sweet treat .. come to the Key West Restaurant Francais - Banana Cafe.. our French Cuisine at it's best...Bon Appetit..!
Cafe Sole - Corner of Frances & Southard Streets - The hogfish entree is a must - best fish on the island.
Mangia Mangia
Highly Recommended - Fresh homemade pasta comes alfredo, marinara, meaty, or with pesto, either in the twinkly brick garden with its specimen palms, or in the nicely dressed-up old-house dining room. One of the best restaurants in Key west - and one of its best values, Mangia Mangia is run by Elliot and Naomi Baron, ex-Chicago restaurateurs who found Key West's warmth and laid-back style irresistible. Everything that comes out of the open kitchen is outstanding, especially the pasta, made on the premises Key Lime pie and Mississippi mud pie. The wine list with over 350 selections - the largest in Monroe County - contains a good selection under $20.
Michaels Key West - 532 Margaret Street · Key West, Florida
One of the finer Key West restaurants is nestled among the charming tropical back streets of
Key West's Old Town District. Come discover a garden oasis where Chef Michael Wilson
and his wife Melanie offer a classic menu with an island twist. Their emphasis on
quality and service, coupled with casual island elegance, has established
Michaels Restaurant as a favorite of Key West locals
and visitors with discriminating dining palates.
Half Shell Raw Bar
Fun open air bar and restaurant right on the water in downtown Key West. Cook your catch or order fresh seafood and raw oysters and clams from the menu. Great happy hour!
For more dining suggestions, please visit Key West Menu